October 26, 2019
This program is open to women and children impacted by violence, homelessness, & impoverishment.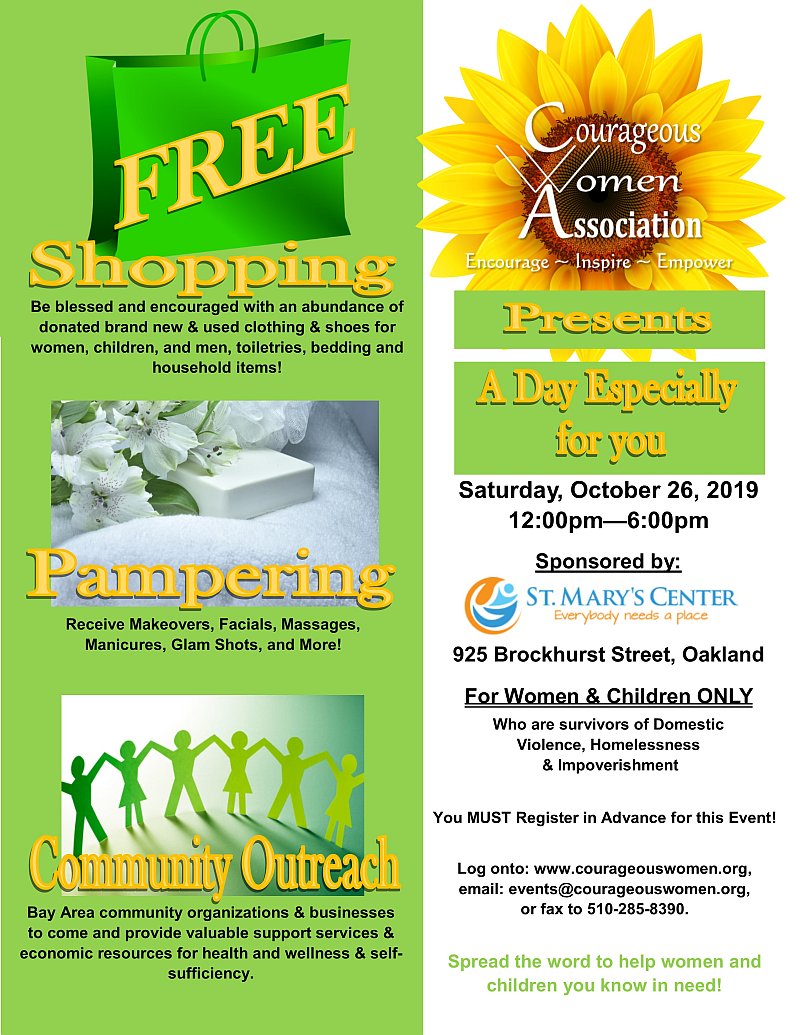 We are proud to share that our Annual "Day Especially for You" FREE Shopping, Pampering, & Community Outreach is back! Saturday, October 26, 2019 from 12:00pm - 6:00pm, at St. Mary's Center in Oakland. Over 1,000 disadvantaged women & children from across the Bay Area attend this event each year!
This engaging daylong program, allows women and children to "retreat for the day." Victims and survivors from local shelters, disadvantaged communities, and homeless encampments, get to come to a safe East Bay location to experience a day of shopping, pampering, and outreach. This important day celebrates their courage and importance in our society, free from judgement and blame. They will get pampered with makeovers, hair styling, manicures & more; receive services essential in promoting health and wellness, self-sufficiency, and community services by our participating partner organizations and businesses; and shop until they drop with a shopping spree of donated new and used clothing, shoes, household items, bedding, and toiletries.
There will be entertainment, special guest appearances, and plenty of food. Children will get to do their own shopping of toys, books, and games, while enjoying